You are on holiday after all
We want you to feel comfortable with us. You're on holiday, after all. The surroundings are perfect and we keep it that way. If you have any questions or requests please contact us.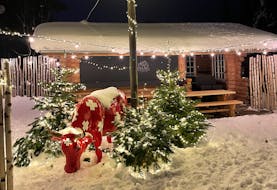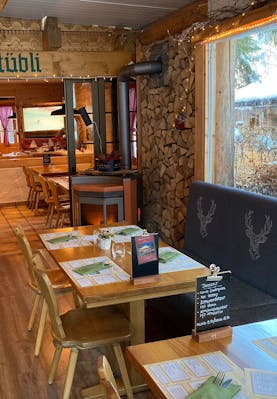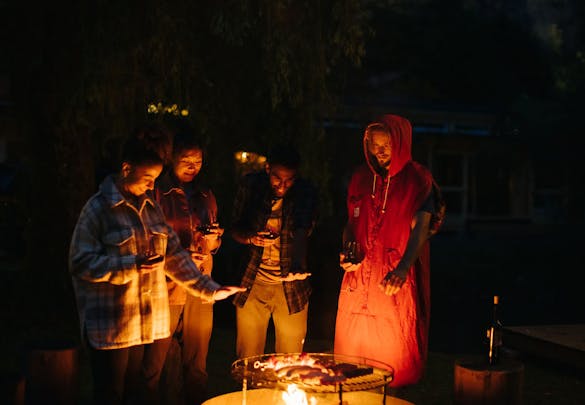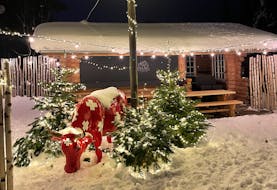 Weidstübli Bar
Après ski with style. Welcome to the bar. Here you can find something warming or refreshing after a day in the snow. Breathtaking mountain panorama included.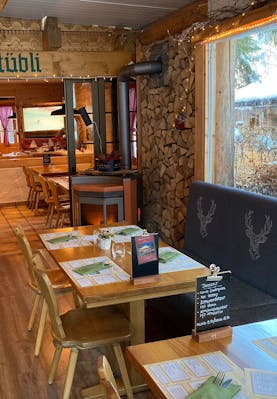 Restaurant Weidstübli
Traditional Swiss cuisine, for small and large appetites - and delicious: the best ingredients, much of it from the region and a lot of love. Fondue and raclette are also available, of course. Mmmhhh, how that tastes!
Menu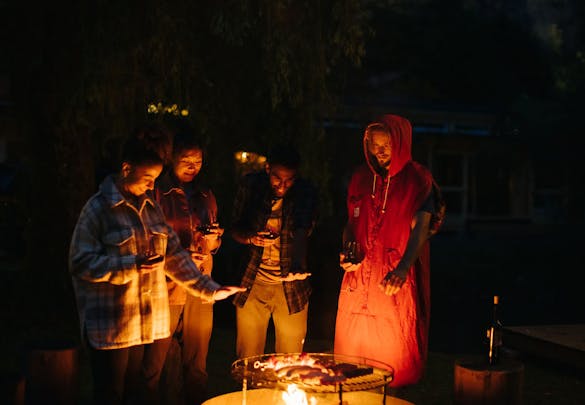 Barbecue and fireplaces
Who says that barbecuing is only fun in summer? Our fireplaces are also open to all guests in winter. Wood is there. Grates too. You bring your barbecue. Don't forget warm clothes. And ideally your good mood too.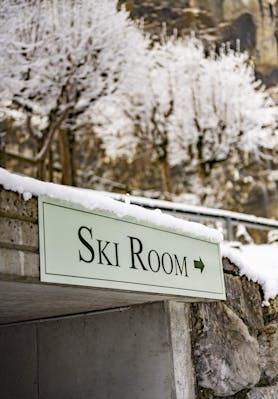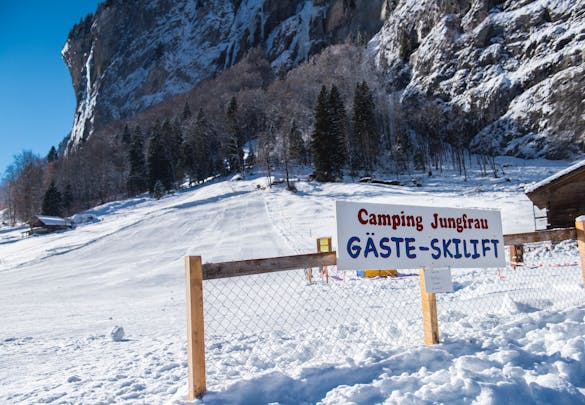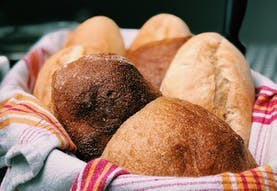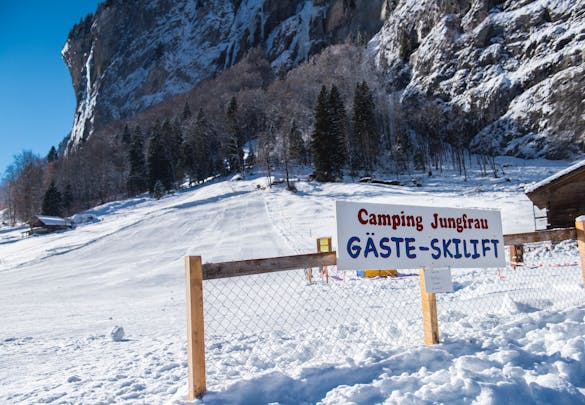 Kids ski lift
Practice, practice, practice. So that you can later ski down the fantastic slopes in the Jungfrau Region. The little ones can do this right on the spot, thanks to the children's ski lift and practice slope.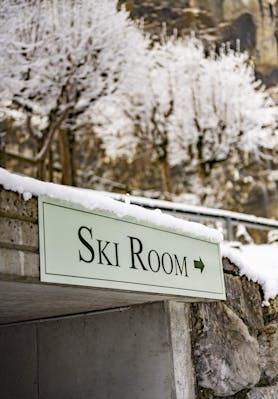 Ski Room
So that you can relax and enjoy life in your camper or rental accommodation, simply store your ski equipment with us in the ski room. We take care of everything.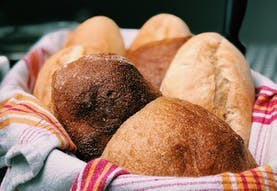 Our shop and kiosk
Here you'll find everything for a fulfilling camping life, fresh and fine. Local produce such as: cheese, mulled wine, bread and croissants from Beck. Plus, souvenirs and all kinds of camping accessories.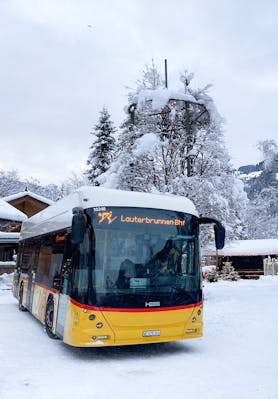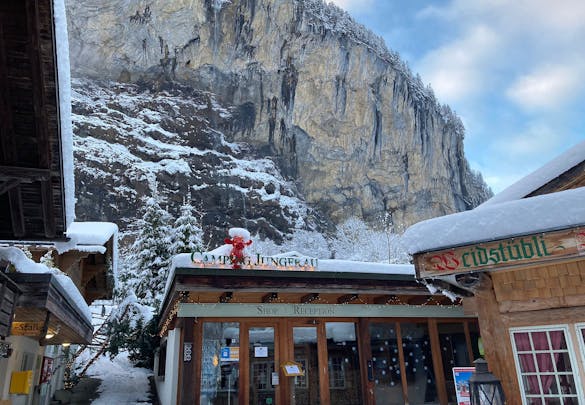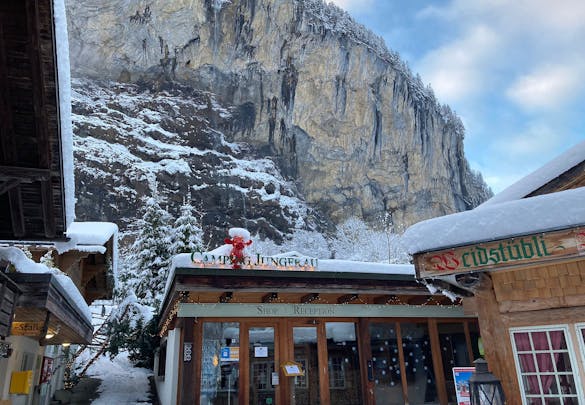 Reception and infopoint
The Jungfrau Region, a unique winter sports paradise. Tips, information, subscriptions and day tickets, some at reduced prices, are available at our reception. Always included: a friendly smile.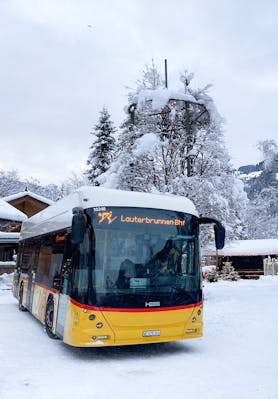 Ski bus
Who has not experienced: The somewhat limited mobility with ski equipment. In order to give you a relaxed skiing experience, our ski bus runs every 30 minutes directly from the campsite to the ski areas in the region. Travelling couldn't be more comfortable.
On-site activities
Quiet, sure. Boredom, rather not. And every now and then there's a lot going on here.
Alp withdrawal
Always in mid-September: Alpine withdrawal from Mürren. The cows have spent the summer on lush alpine meadows. Now they're heading back down into the valley - right past Camping Jungfrau. The bells are loud, the cows are decorated, the Alpine farmers are traditional: it is an impressive event every year. The exact date is always fixed at short notice.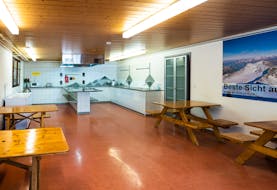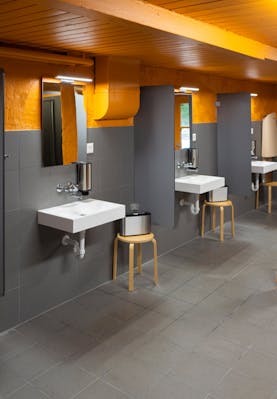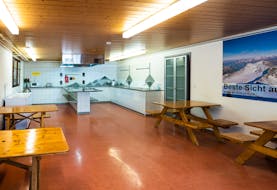 Shared kitchen
We facilitate "real" cooking on the campsite, i.e. with real hotplates in a fully equipped kitchen. The shared kitchen is open daily from 7am to 10pm.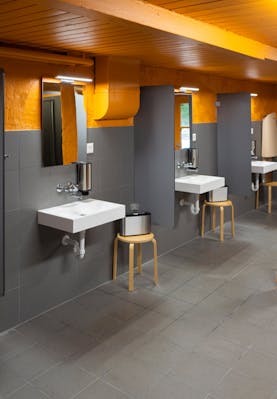 Sanitary facilities
Top modern, excellently equipped - and they look good too: Our three sanitary facilities are freshly renovated, super well maintained: for the highest camping standards.
Lounge
A small counterpoint, and yet so fitting: our lounge has style. And it's really cosy, inviting. With fireplace, lounge chairs and hammock - just chill.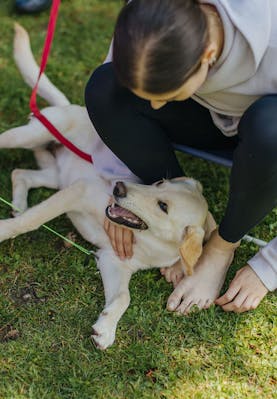 Camper Service Station
Dispose, supply, recharge: Our campsite has everything a motorhome needs and it's as environmentally friendly as it gets - with your help.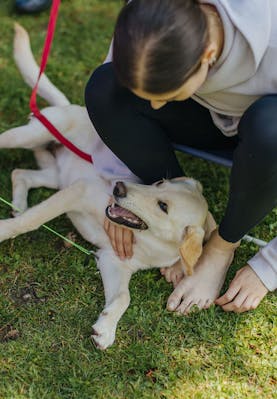 Dogs welcome
We like dogs: four-legged friends are welcome on the pitches - just on a leash, please. There's even a dog shower. And regular petting sessions. Woof!
Dogs welcome
Summer camping
Winter camping
5* Camping
Restaurant
Bar
Lounge
Shop
Event venue
BBQ area
Recycling Station
Children's playground
Sanitary facilities
Communal kitchen
Reception
Camper Service Station
Dishwasher
Mailbox
Excursion ticket sales
Free Wifi
Gas sale/exchange
Skibus
Ski lift
Family bath
Baby bath
Individual WC's and showers
Washing machine and dryer
Clothes drying room
Chem. toilets disposal
Hand basin
Activities close and around
Ice Skating
Skiing
Snowboarding
Winter hiking
Cross-country skiing
Sledging
Indoor swimming pools
Wellness
Museum
Cable cars